1992 Mitsubishi Diamante MGP Caliper Covers
Perfect as a Father's Day gift or for the car lover in your life, MGP Caliper covers are an excellent choice for upgrading your Mitsubishi factory brake calipers. Bolt on a custom caliper cover to transform the way your car looks, and protect your Mitsubishi wheels from excessive brake dust.

Decrease brake dust in your 1992 Mitsubishi Diamante and use a set of these brake caliper covers to set off your deep dish rims or polished lips on your wheels. Manufactured here in the United States and TIG welded for strength, these great looking Diamante caliper covers are made from 6061-T6 aerospace grade aluminum. 
Set your 6G72 apart with a set of these unique MGP Caliper covers, try checking My Pro Street for how-to's, DIY, and articles on how to modify your Diamante .
Sold as a complete set of FOUR MGP Diamante Caliper Covers.
Tools you will need to complete this job are a car jack, jack stands, and the lug wrench for your Mitsubishi and any wheel locks if applicable.

You do not need to modify, grind or alter your Mitsubishi calipers or arms in any fashion, this is a true bolt on installation.

Follow MGP on Youtube at :www.youtube.com/user/CaliperCovers


Fitment
Each MGP Caliper Cover is engineered for vehicle specific application, if you are not sure of your vehicle or part number, please give us a call at 1-888-776-7022.



Designed to meet or exceed OEM specifications, MGP Caliper Covers have been tested in a variety of ways which include :

Heat Soak testing
Track testing (on-road)
Track testing (off-road)
Long-term road testing
Stress testing
Corrosion testing

Heat treated and powder coated for a high level of finish, MGP Caliper Covers also comes in a variety of colors and logos, allowing you to customize your vehicle just the way you want it.
Licensed Brands
---
Licensed logos such as Mopar, GM Performance and Ford Racing are available in the catalog as well as customizable logos.
Select from the variety of colors available from MGP Caliper Covers. But that's not where the options stop. MGP also allows you to upload your own logo and design for a complete customizable caliper cover.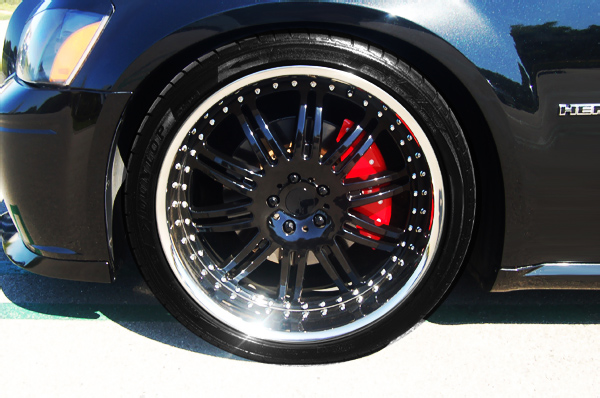 Great for SUV's or trucks, MGP also offers a full catalog of covers for many popular late model applications.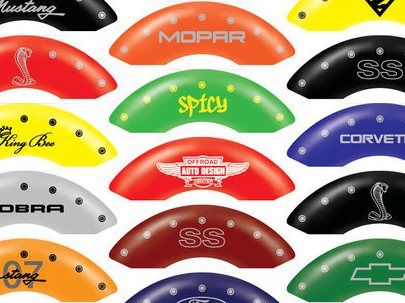 You can also order a OEM paint match to really give your car or truck the OEM look. Just want a different color all together? No problem, try  
www.paintscratch.com
to research all of the available colors.
Learn more at  
www.prostreetonline.com
---
We Also Recommend
---